REST IN THE ETHNO VILLAGE - THE ESTATE IN THE KILIYSKY REGION OF ODESSA OBLAST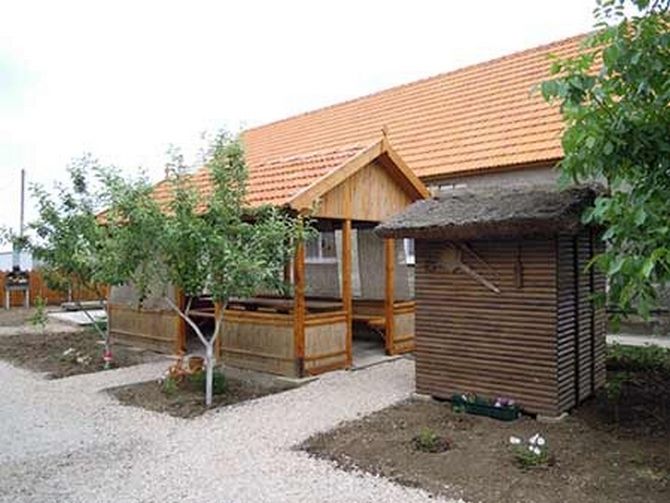 (On request, 15 persons and more)


The estate is in the territory of private ownership in a zone of the Danube biospheric reserve. There is a house-museum of an old believe life, production of cottage cheese, sale of souvenirs and hand made toys, goat economy, poultry yard, exotic animals. The foot walk to the sea takes 10-15 minutes. You will enjoy staying in the territory of ethno village. You can learn how to do sheep cheese.

If you will stop in a hotel, besides regular things you can use next: brazier, skewers, parking, round-the-clock protection, table tennis, arbors, beach umbrella. Service at additional cost: coal for a brazier, a barbecue, hire of bicycles.

It is possible to try dishes of the Bessarabia kitchen (Lipovansky, Moldavian, Bulgarian, Gagauzsky), and also the traditional European. The menu, as well as diet, is formed individually. There is a restroom (library, a children's room, board games, satellite TV, DVD, a videoshop), beach umbrellas, stock for outdoor games, table tennis, bicycles. Also you can have horse walks (during summer season), driving on a phaeton (during summer season), fascinating photohunting and fishing.